"Whenever you start something for the first time, you're rubbish. But you get better and better." Dave Cornthwaite, English adventurer known for skateboarding Britain's End-to-end route and his Expedition1000 project said these words in his talk 'Say YES More' at the Adventure Travel Show in Olympia, London in January. I have always longed for the day I start a blog but never got around to it. After seeking inspiration from the Adventure Travel Show and finding it, you are now reading our first blog entry. Yes, this is saying "yes" to blogging!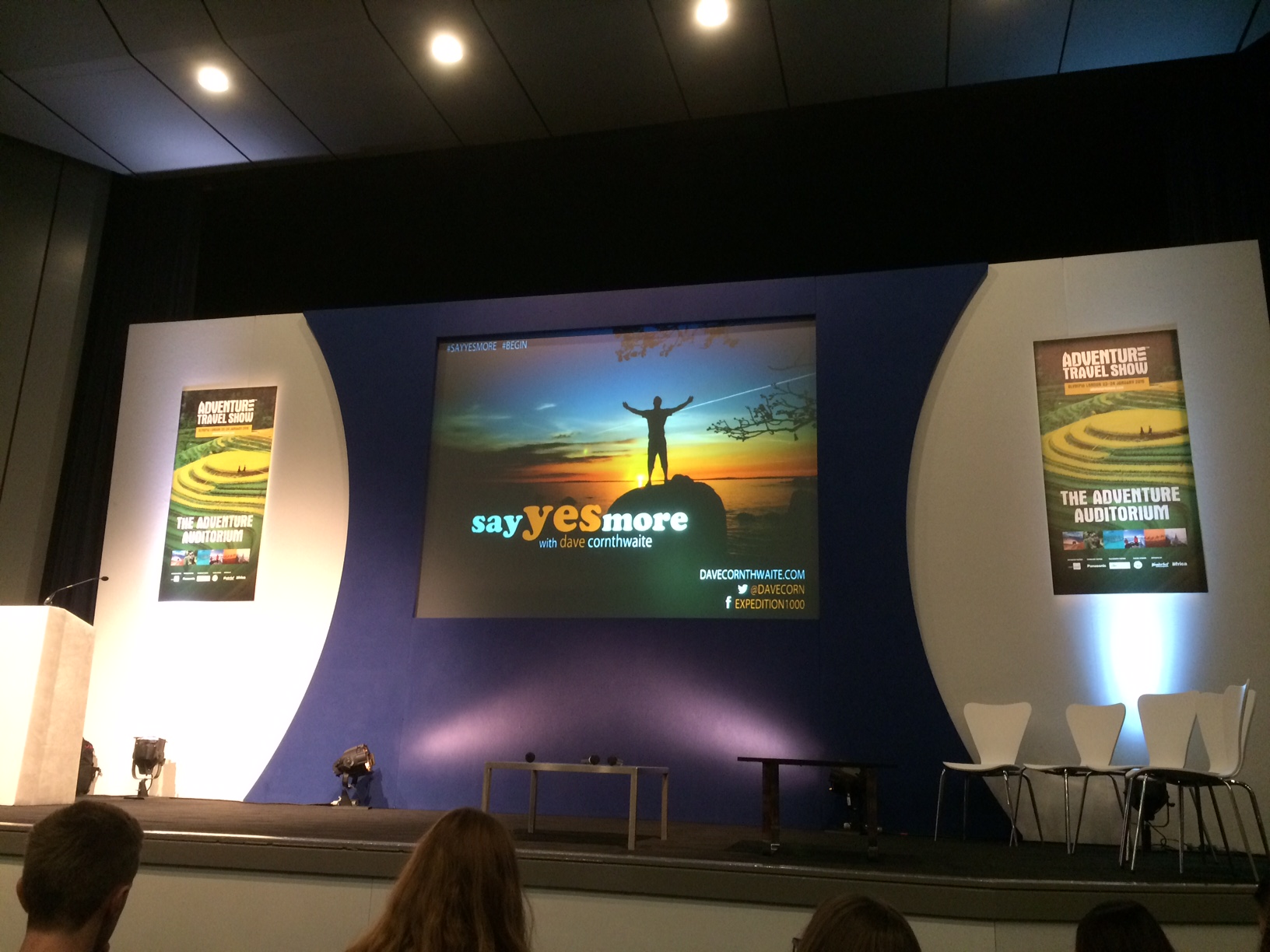 The show was a 2-day event filled with photography classes, adventure filming seminars, blogging and travel writing seminars, along with various talks on adventure, wildlife, and travel. We booked our tickets in hopes of attending writing seminars, but unfortunately, tickets were sold out. However, we still managed to attend a few talks, meet new people, gather information on cities we want to visit, and gain a new perspective on the traveling experience.
We purchased these handy pop-up maps discounted for only £2 each!
My husband, Dexter, who will be sharing this blog with me, fell in love with this classic ride from 2CV Adventures whose services offer a car rental for 2 people. The itinerary is a 6-day rally from Monaco to Paris! Interesting, right?
British author and founder of the Adventure Travel Film Festival, Lois Pryce, gave a 30-minute talk on things she wished she knew before she started overland traveling. Her experience stems from her solo motorcycle journeys through Africa and the Americas. The most striking tip she gave was relishing disasters - that although interruptions are terrifyingly awful, these are what make the travel experience. So, 'allow the trip to happen to you!'
We also attended Duncan Mulligan's talk, 'Things I Wish I Knew Before I Went Traveling' and 'Patagonia' by Jeff Roberts. Listening to experienced travelers is so humbling that it made me feel how little I know about the world!
We signed up for a subscription with Wanderlust, UK's leading travel magazine, that includes 10 magazine issues this year, a £50 travel voucher, and their latest book 100 Greatest Travel Experiences. This amazing deal is a good headstart for this year's travels!
The Adventure Travel Show gave us more than free magazines, leaflets, and calling cards - it woke up the sleeping traveler and writer inside of us. It gave us the inspiration we needed to kickstart this blog.
Let's journey together!